Real
Cookies

,
Real Ingredients.
Savor our unique cookies, butter cookies and macaroons.
At Tuscany Cookie we are proud to be a gourmet cookie bakery based in the USA, that uses only natural ingredients to provide the best cookies with the best quality.
Our products are made from scratch, using only the finest ingredients. We refuse to sacrifice quality in lieu of shortcuts or artificial substitutes.
GET TO KNOW OUR COOKIE LINES:
An impressive cookie pie filled with our delicious raspberry jam and covered with white chocolate.
Try our gourmet cookie base with apple jam and delicious streusel on top in this amazing cookie pie.
This divine combination of our sweet cookie, cherry jam and dark chocolate will simply blow your mind.
Butter cookies filled with creamy caramel to power up your breakfast or lunchtime.
Guava Vegan Jelly Cookies
Delicious option for a snack, try these stuffed vegan cookies with guava jam.
Strawberry Vegan Jelly Cookies
Smooth strawberry jam smashed in the middle of two crunchy vegan cookies.
Mango Vegan Jelly Cookies
Our handmade mango jam recipe and two of the most delicious vegan cookies for the perfect jelly cookie.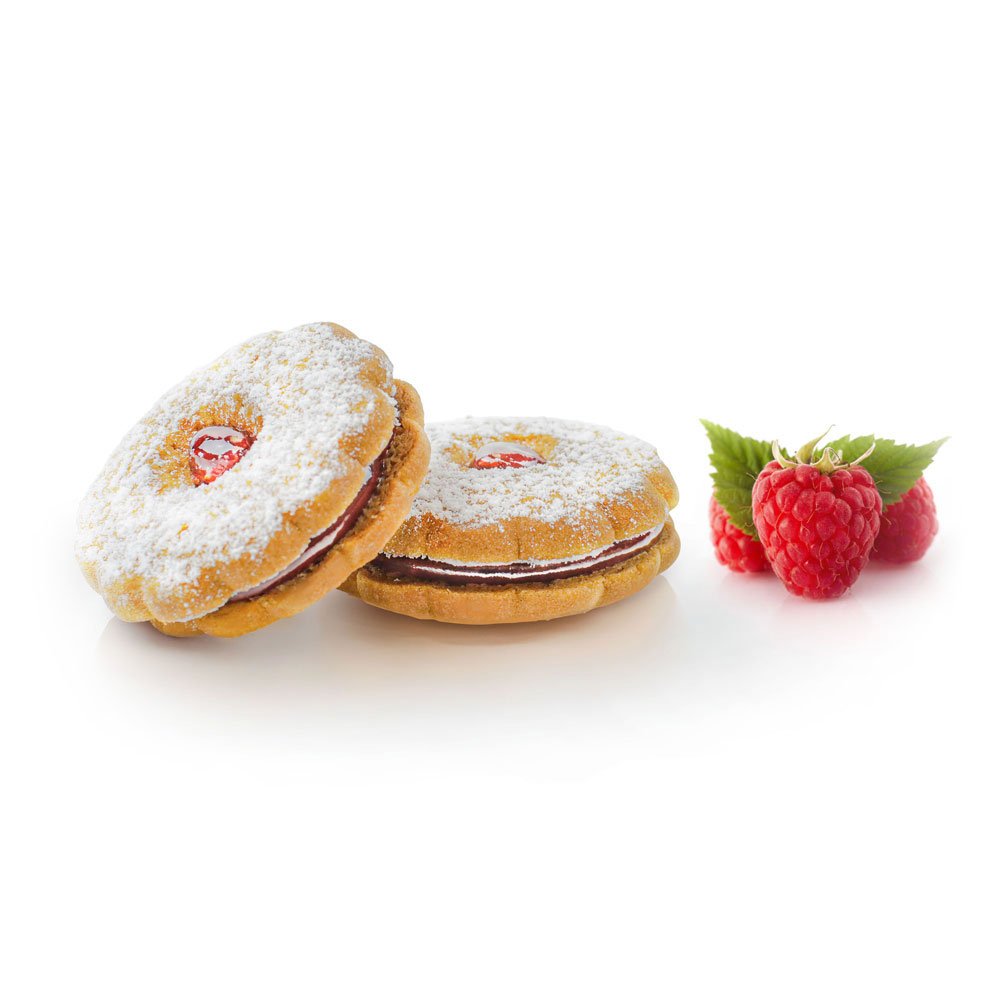 Only the freshest raspberries are used to make this delicious jelly that will go great with our delicious cookies. Try it out!
Incredible cookies filled with delicious strawberry jelly, splashed with powdered sugar.
Our delicious gourmet cookie with all-natural smooth apricot jam.
This unique sour-sweet flavor jam in balance with our cookies is a nice way to start the day.
Try now our butter cookie, deliciously double wrapped in dark chocolate.
Roasted Coconut Butter Cookie
Sweet roasted coconut flakes in our butter cookie base, wrapped in delicious white chocolate.
Traditional Butter Cookie
Our traditional Italian butter cookie, made with real butter for your delight.
Devine crunchy lemon snap, finalized with splashed powdered sugar.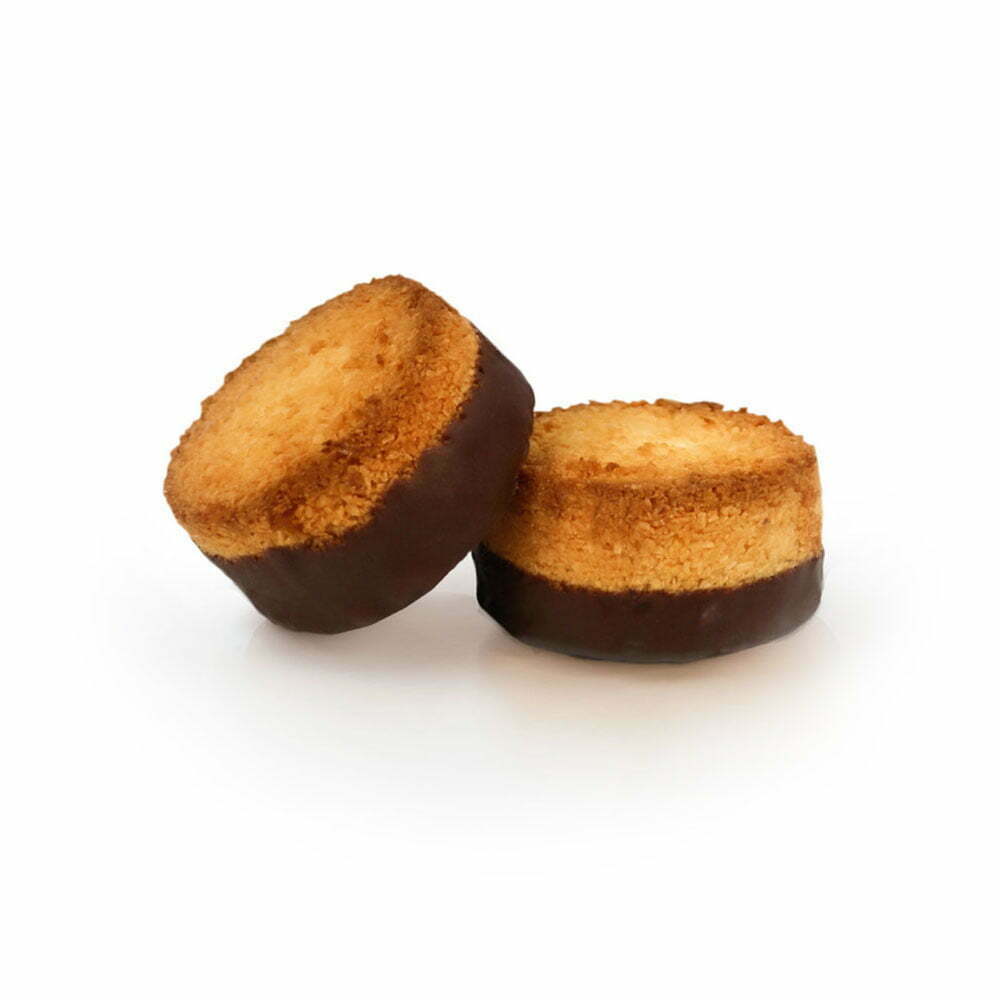 Traditional Coconut Macaroon
Our traditional Coconut Macaroon, made with crunchy delicious coconut flakes and a dark chocolate covered base.
Double the fun with our dark and white wrapped butter cookies.
White Chocolate Macadamia Butter Cookie
Made to perfection, this butter cookie is wrapped with our delicious white chocolate and crunchy macadamia chips.
All of our food is handmade, the sugar we use is directly made from sugarcane, real butter only, cage-free eggs, no artificial preservatives and no high fructose corn syrup. Only the best and freshest ingredients.
For more information, contact us.